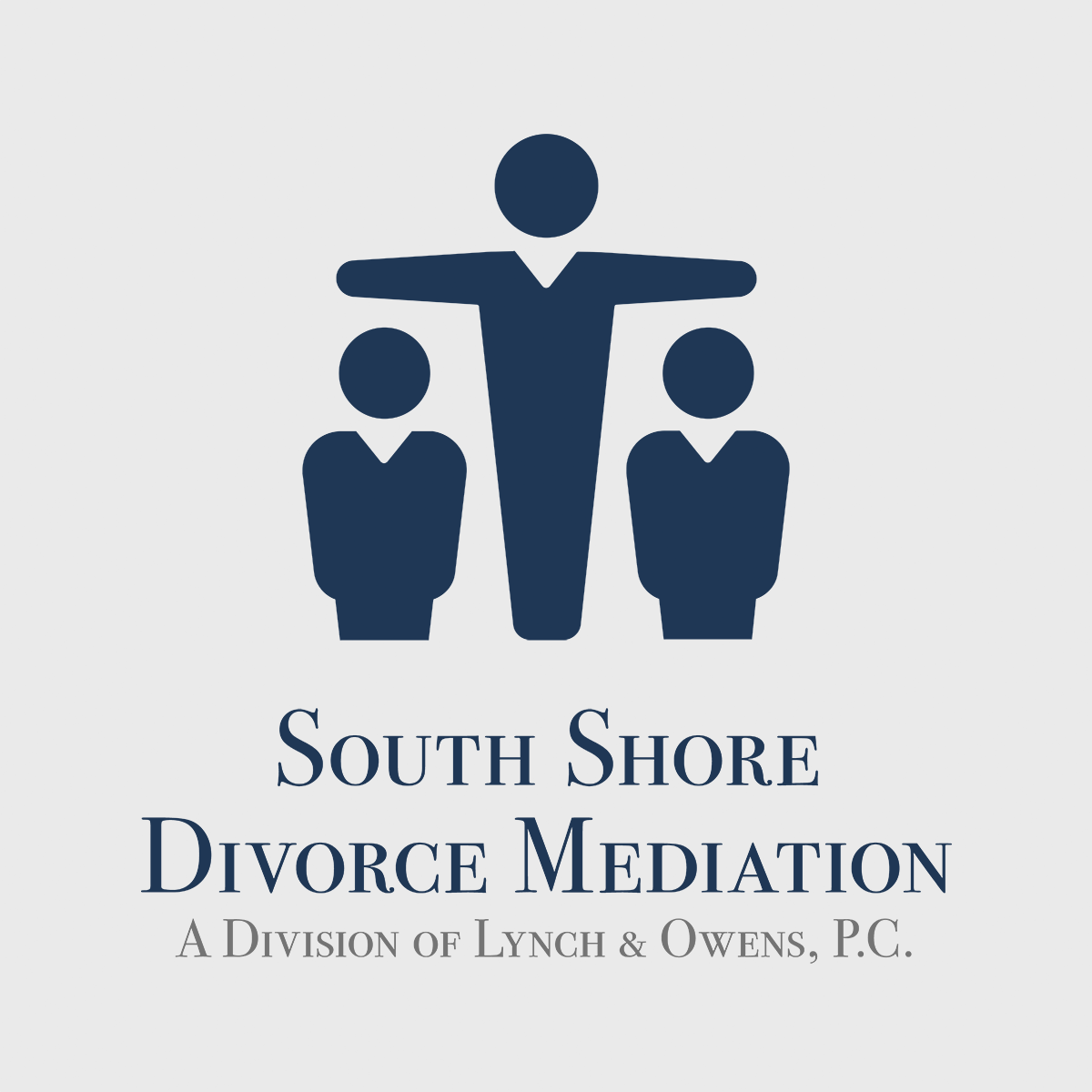 The South Shore leader in divorce and family law announces the launch of South Shore Divorce Mediation to serve the divorce mediation needs of southeastern Massachusetts.
Lynch & Owens is pleased to announce that we have expanded the firm's divorce mediation services into a new division known as South Shore Divorce Mediation (SSDM). Creating SSDM was not a matter of "branding". We truly believe that marking a clear boundary between our divorce mediation services and litigation services will allow our professionals to better serve our mediation clients whose lives, goals and concerns differ significantly from those of litigation clients.
The core mission of South Shore Divorce Mediation is to allow our divorce mediators to focus directly and exclusively on the needs of mediation clients who are seeking an alternative to litigation. We recognize that mediation clients value the knowledge and experience associated with the Lynch & Owens name – after all, we have prepared thousands of successful divorce agreements over the last two decades – but we also know that mediation clients are seeking more than just a divorce agreement. They need a professional to guide them through the dispute resolution process, so that their final agreement encompasses more than just well-crafted words.
Table of Contents for this Blog
An Emphasis on the Mediation Process: South Shore Divorce Mediation
Through every mediated divorce agreement runs the thread of a dispute resolution process that enabled two spouses to transition from disagreement and conflict to shared goals, and finally closure. Any divorce lawyer worth her salt can write a legally sound instrument that will pass muster with a judge. Only a mediator can guide a couple through the process, from dispute to resolution, so that a single, final document reflects the individual needs of each spouse without sacrificing the goodwill and shared values on which the relationship was originally built.
SSDM's Divorce Mediators: Kimberley Keyes and Nicole Levy
SSDM's divorce mediators, Kimberley Keyes and Nicole Levy, are each experienced family law attorneys in their own right. But they know that mediation clients are not looking for litigators-in-disguise. These clients are looking for talented dispute resolution professionals with the skill to guide spouses through the thicket of hard choices faced by spouses in every divorce while minimizing. Divorce is hard on families, but it doesn't need to be tragic. A good mediator understands and trusts the dispute resolution process to reach consensus, then relies on his or her training and experience to fashion an agreement that stands the test of time.
Through SSDM, Kimberley and Nicole can step fully outside the divorce litigation paradigm to focus exclusively on the unique needs of mediation clients. One thing will not be different about South Shore Divorce Mediation, however. That is Lynch & Owens' laser-like focus on delivering cutting-edge services, professional excellence, and positive client-centered outcomes for every person who steps through our doors, whether they are litigation or mediation clients. We have been the South Shore leaders in divorce and family law for more than 20 years, and every mediation handled by SSDM will be backed by our reputation as leaders in the field.
Blogging on Divorce Mediation in Massachusetts: the SSDM Blog
Much like the Lynch & Owens Blog before it, we expect the SSDM Blog to be a place where individuals, professionals and mediators can learn, share and develop knowledge about divorce mediation. Please visit us there soon at madivorcemediators.com/blog/.
Avoid Retainers with Pay-As-You-Go Mediation
It can be hard to know whether mediation is right for you and your spouse. The decision only gets harder when a mediator requires a big retainer up front. With pay-as-you-go mediation through South Shore Divorce Mediation, you only pay for the mediation services you use. There are no retainers or up-front financial commitments. Call for more information today at (781) 253-2049.
Disclaimer: The information you obtain at this site is not, nor is it intended to be, legal advice. You should meet with an attorney for advice regarding your individual situation. You are invited to contact our office. Contacting the office does not create an attorney-client or mediator-client relationship. Please do not send any confidential information to the office until such time as an attorney-client or mediator-client relationship has been established. This blog is considered an advertisement for the Law Office of Lynch & Owens, P.C. d/b/a South Shore Divorce Mediation. The Massachusetts Rules of Professional Conduct broadly govern all advertisements and communications made by attorneys and law firms in the Commonwealth. Generally, legal websites and any other content published on the internet by lawyers are considered a type of communication and an advertisement, according to the Comments to Rule 7.2.