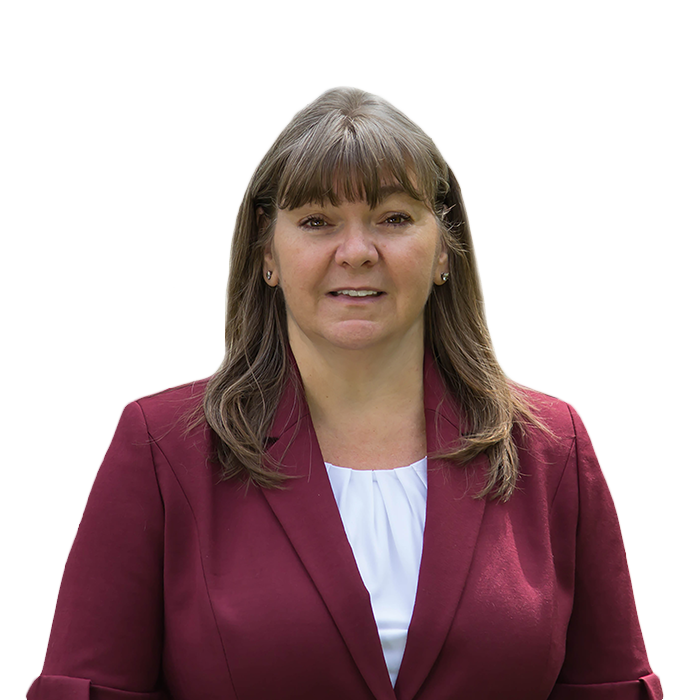 Carmela is a trained mediator, mediation coach and seasoned family law professional who draws on two decades of experience to achieve solutions on behalf of her mediation clients. She has earned a reputation as a dedicated, compassionate problem solver who offers clarity and direction to spouses during the difficulty of a divorce. Carmela's mediation practice draws on a deep well of experience working for families. She has served as a Guardian ad Litem (GAL) investigating child related matters, an attorney for children through the ARC program, and an advocate for families through the Children in Need of Services (CHINS) program. Carmela's experience working for children makes her especially well-suited to mediating family law matters that include child custody and parenting plans.
Through mediation, Carmela works with parents to minimize the collateral damage caused by the breakdown of the family dynamic before, during and after divorce or separation. Her approach to mediation is practical and direct; she relates to clients on a personal level, sharing expertise gleaned from years of navigating the family law issues.  Carmela's practical approach helps clients achieve mediated separation agreements and parenting plans designed for parents living separately who remained linked through children.
A graduate of Boston College and Vermont Law School, Carmela also possesses a diverse pedigree for addressing financial issues that commonly arise during a divorce. In addition to decades of experience in the direct resolution of alimony, child support and asset division issues as a divorce practitioner, Carmela's professional experience includes real estate law, disability and workman's comp cases, and business law practice. Carmela is a Massachusetts statutory mediator.
Mediation Breakdown from ReelLawyers on Vimeo.
Recent Blogs by Carmela:
Mediator Carmela M. Miraglia explores mediation options for parents during the coronavirus pandemic. Life for parents during the coronavirus has often involved a bizarre mix of boredom and inactivity for children, coupled with rapidly changing "rules" for parents to follow during the pandemic. In the early days of the pandemic – approximately 2.5 months ago … Mediating Child Custody Disputes During the Coronavirus
Mediator Carmela M. Miraglia explains how mediation is the best answer for parents and former spouses who have lost jobs during the Covid-19 crisis. While people stay home and businesses shutter to slow the spread of the coronavirus, millions of American workers are being laid off. Many of these displaced workers have child support obligations … Mediating Modifications of Child Support and Alimony During the Coronavirus Crisis
Mediation Coach and Divorce Mediator Carmela M. Miraglia discusses the 3 items every spouse should bring to their first mediation session. Preparing for your first divorce mediation session is important. Preparation helps ensure that the session runs smoothly and the parties accomplish as much as possible, potentially saving time and money in the long run. … What 3 Things Should I Bring to my First Divorce Mediation Session?
Read more divorce mediation blogs written by Carmela Miraglia here. Click here for legal blogs written by Carmela on the Lynch & Owens divorce and family law blog.

---