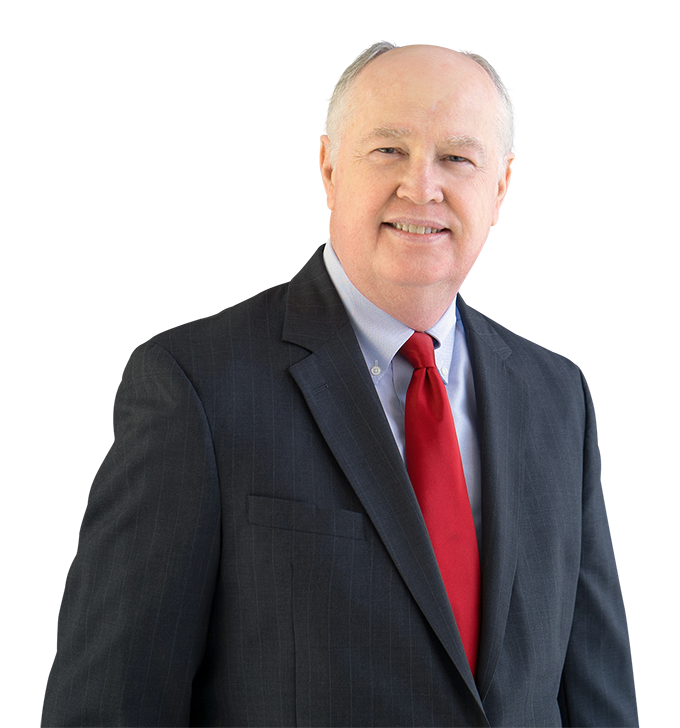 Jim is a statutory mediator, mediation coach, conciliator and family law attorney with more than 40 years of experience in dispute resolution. Jim's mediation approach draws on his decades of experience negotiating solutions for clients and disputing parties. A lifelong resident of Massachusetts, Jim grew up Dorchester, Massachusetts, and started his legal career in the Suffolk County District Attorney's office as a prosecutor. In the decades that followed, Jim moved to Hingham, Massachusetts, raised a family, and represented clients across a diverse spectrum of legal matters including criminal defense, personal injury cases, and divorce and domestic relations matters. Of the course of his career, Jim has negotiated hundreds of agreements across a huge range of cases, clients and practice areas.
Jim takes a straight-forward approach to mediation. He listens to each client's perspective, explores the individual and shared interests of each participant, then facilitates a mix of practical and creative solutions to resolve the matter in a cost-effective manner. When appropriate, Jim draws on the collective experience of South Shore Divorce Mediation's five statutory mediators to prepare settlement agreements that capture the intent of the clients while incorporating the terms and conditions required for a binding, enforceable judgment.
Jim is a Massachusetts statutory mediator and a proud member of the Massachusetts Council on Family Mediation (MCFM) and has served as court-appointed conciliator in Massachusetts district courts.
Mediation & Spousal Acrimony from ReelLawyers on Vimeo.
Recent Blogs by James:
Mediator James M. Lynch explains how video mediation allows resolution of divorce and family law issues during the coronavirus crisis. The virtual lock-down of the courts in the face of the Coronavirus ("COVID-19") pandemic should not serve to postpone the plans of couples who have been planning their divorce with an eye towards resolving their … Surviving Coronavirus: Video Mediation For Divorce and Family Law Issues
Mediator James M. Lynch reviews the details required in mediating successful parenting schedules. It is common in divorce mediations for the parties come into their initial session with the mediator thinking that they already have an agreement on the big picture details that comprise a divorce Separation Agreement only to be surprised by the many … Mediating Tips: Child Custody and Parenting Time
Read more divorce mediation blogs written by Jim Lynch here.
---